Core Solutions for Government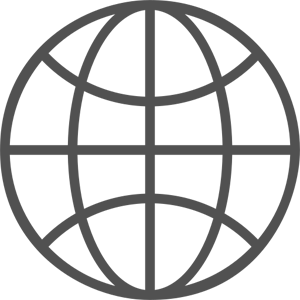 Website
An amazing modern, mobile-responsive customized Website ready for search engines without content limits.

Mobile Apps
Professional mobile app available through Google Play for Android and Apple App Store for iOS (iPhones, iPads).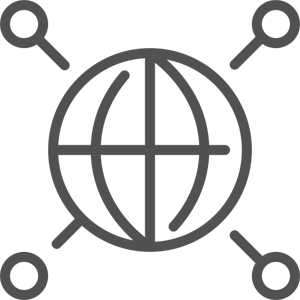 Digitizing of Systems & Modernization
We'll digitize your in-person or hardcopy processes, such as forms, registrations, applications, and more.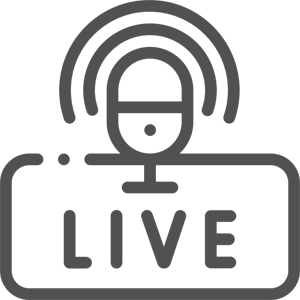 Live Stream + Broadcast
For compliance and communication, live stream your meetings and events, and make video available for broadcast.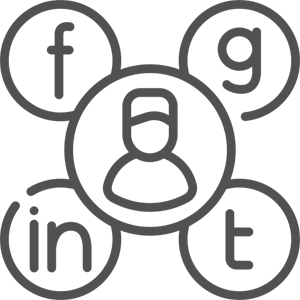 Social Media
Establish a managed and reputable presence in Facebook, Instagram, Twitter, YouTube, Google Business, and more.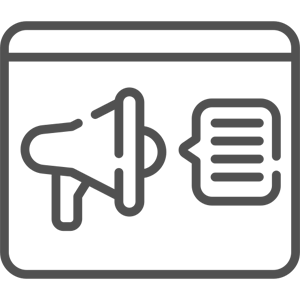 Digital Marketing and Online Ads
Advertise a campaign, program, or other message through well-managed ads with higher impact and within budget.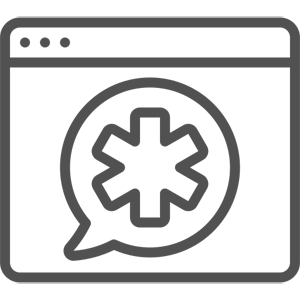 WebCare Services
Designated WebCare Team to make content updates, post documents, and more to keep online presence updated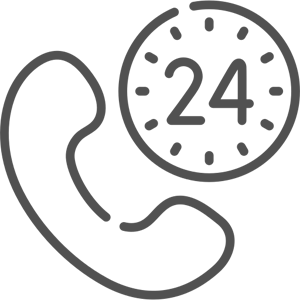 24/7 Tech Support
Technology needs support and our team is available around the clock to provide technical assistance
Web Concierge
Reach us when you need us through WhatsApp. Chat with a designated Web Concierge to make requests and more.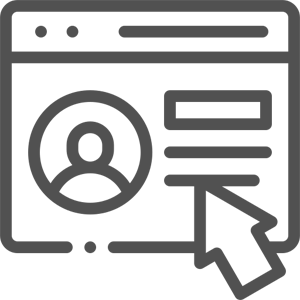 Web Advisor
Access to our top web and digital experts for professional web advice and consulting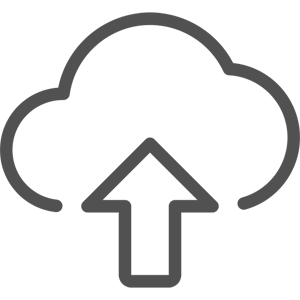 Cloud Hosting
Premium U.S.A.-based hosting services so websites and systems stay online, all the time – secure and reliable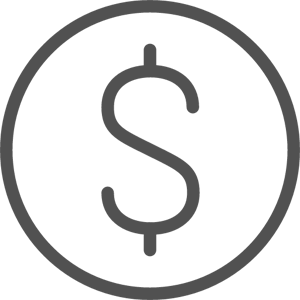 Payments
Accepts online payments securely, allowing debit and credit cards; flow funds to the appropriate bank accounts.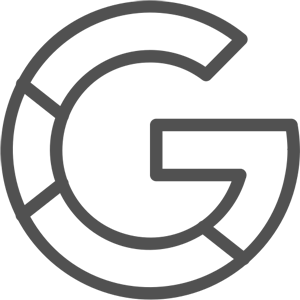 Google for Government
Google offers numerous effective solutions for Government operations. We can provide and support Google products.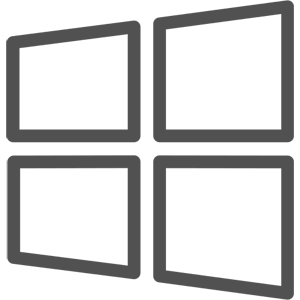 Microsoft for Government
Being an official partner, we can offer a range of Microsoft and related products for government operations.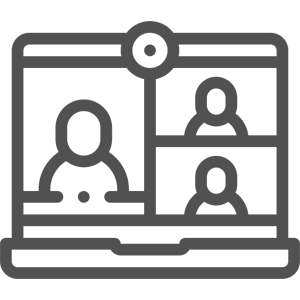 Virtual Meeting + Communication
We provide and support virtual solutions to help you carry on with your business, including Zoom, Teams, and more.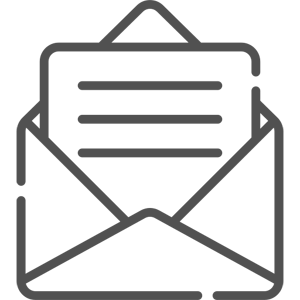 Email Services
Secure, reliable email services are super important. We provide the best-in-class through Google, Microsoft, and more.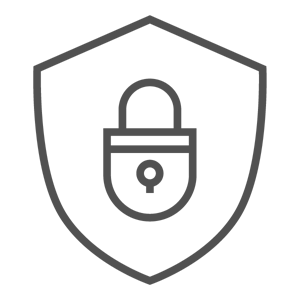 Cyber Security
We assess vulnerabilities and provide cyber security consulting, planning, implementation, and ongoing management.

Training
Whether the software application is provided by us or not, we provide professional training sessions on-demand.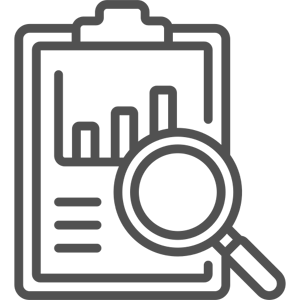 Reports & Analytics
Regular and schedule reports give you insights into performance, with usage statistics, audience behavior and more

Compliance
Our solutions are designed to help government meet compliance to mandates/laws using affordable technologies.

Problem Solving
Have a problem? We'll review and evaluate the issue, go through the flow, and provide solutions with a feasible plan.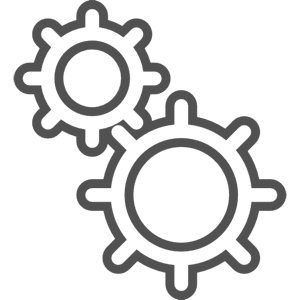 100+ Features & Functions
Modernize and digitize operations by using dozens of our amazing features and functions
---
Live Stream Videos and Media + GovGuam.tv
Live Stream
Broadcast meetings, conferences, and other events using your methods directly to your website and on GovGuam.tv

Videos Archives
Make recorded meetings and other videos available in the website and GovGuam.tv with unlimited server-space

OPA Media Files
Media files on the Open GovGuam server are automatically shared with and made available in the OPA website

GovGuam.tv
With one click, choose the videos which you want to broadcast in GovGuam.tv to reach a wider audience instantly

Audio Files
Make audio recordings available in your website, the OPA website, and on GovGuam.tv through a single upload

Use Any Software
Our system works with most popular systems, including Zoom, Facebook, and others for live stream and broadcast

Hardware
Need hardware to make it happen? No worries. We will connect you with reliable hardware which would work best.

---
Happenings
Calendar
Showcase all your upcoming, current, and past events, meetings, and more in categories in a centralized calendar

Events Listing
Provide a listing of your events in digital format (way better than just PDFs), which allows users to search, as well

News & Announcements
Display all news, announcements, press releases, and more in categories and searchable filters, in real-time.

Public Notices
Post public notices for enhanced transparency, in your website and in the governments centralized portal.

Current Happenings
Highlight current events, news, announcements, and more through a special section in the website

Reminders
Make reminders obvious in the website so users know what's going on – help them "save the date"

Deadlines
Use a deadlines module to display deadlines to help users keep track of items which may be due or are coming up soon

Urgent Posts
All-of-the-sudden urgent posts are a real-life possibility; post happenings as they happen – never miss a timely posting.

Archives
Never lose a post again; all posts are archived and searchable for years to come thanks to our optimized server space

---
Procurement
Bids, RFPs, IFBs
Post bids solicitations, including RFPs, IFBs, etc. on a scheduled basis; meet proper procurement protocols in the process.

Offeror Registration
Allow potential offerors to simply register through the website for a specific advertised bid solicitations

Online Packets
Make bid packet requests and/or packets available online through an easy form available based on specific dates.

Online Payments
In case bid packets require payment, you can also accept online payments securely in the packet request process.

Addendums and changes
Keep offerors in the loop by posting any changes to each specific bid, such as addendums, question-answers, and more.

Bids Status
Post bid status (open, closed, awarded, etc.) in real-time, displayed in a log inside the website; archived for records

Compliance Measures
The system includes parameters and protocols to assure compliance, such as strict time/date stamp record in ChST

Email Notifications
Both offerors and you will receive email notifications when significant actions are conducted, such as packet requests

---
Customer Service
Accessibility
Make sure your web presence is considered accessible and in compliance with Section 508 and 504 and WCAG.

Appointments Requests
If you operate with "appointment only", we can provide an Appointment Request form inside the website

ChatBot / Virtual Assistance
Use an automated chatbot to provide virtual assistance directly from your website; no human operators needed

Comments/Feedback
Accept comments and feedback from the website, which only would be able to see; these won't be made public

Contact Forms
Contact forms will help reduce call volume by allowing users to initiate contact through the website

Digital Signatures
If you have online forms which must include a "signature", accept a digital signature securely with validation in place.

Forms
Provide a well-organized list of forms (downloadable and/or fillable) in the website; searchable; categorized

Forums
Allow users to engage within your website to address their inquiries and gain information through a forum platform.

Hotline
Allow users to provide sensitive information in a secure method; you can decide to make this anonymous or not

Knowledge-base
Provide resources, FAQs, answers, guidelines and so much more on the spot through a robust website

Live Chat
Use live chat as a communication channel to provide quick information and responses; reduce call volume

---
Organization Operations
Cases
In case you need to manage or post data for "cases" or related type of data; use our robust case management system.

Citizen Centric Reports (CCRs)
Post CCRs online in an organized web interface; share the CCR publicly and with interested parties and stakeholders.

Daily Postings
Some organizations need to post content quite often, such as daily; our system allows to post as often as needed, easily.

Database
Get things in order and manage data with our secure, reliable, and manageable data system for any type of data sets.

Directories
Make any types of directories, for providers, staff, and more available in your website; manage directory data instantly.

Divisions, Boards, Programs, Grants
Besides having a large agency or department website, you can also have microsites dedicate to divisions and more.

Documents
Manage your digital documents through sufficient storage and reliable back-ups through a scalable data system.

Ecommerce
Use our robust, flexible shopping cart system with an easy-to-use interface to manage ecommerce for any product.

FOIA
For content already in digital form, we provide a module which allows you to specifically make those available for FOIAs.

Hotlines / Reporting
We provide a secured system which allows anyone to report information to you in confidence (anonymous, if needed)

Jobs Vacancy / Employment Postings
Post job announcements in real-time in a centralized Vacancies portal; schedule end-dates and more settings

Kiosks / Virtual Assistants
Database driven kiosks which act as virtual assistants can help reduce lines and calls by providing self-service to users

Licensing / Certification
Modernize your traditional forms and process which take up so much time with our customizable digital systems.

Notifications
Keep the public informed through posting notifications as they happen, in real-time; use our Notifications platform.

Password Protected Content
If only a certain group of users should access specific content, require login for those sections and pages in your website.

Registrations / Applications
Let us convert hard copy and in-person processes to digital formats to handle online registrations or applications.

Releases
Convey your messages through releases of reports, press releases, and the like; posts are managed instantly.

Resources
Make useful content such as documents, brochures, posters, videos, podcasts, and more available in your website.

Schedules
Make schedules and scheduled events available in your website; use our events module to post schedules regularly

Surveys
Use our survey system to create unique, simple, or complex, surveys to solicit responses; back-end database included

---
Internal Tools
Acknowledgements
When specific actions or documents need acknowledgement and validation, use our online acknowledgements module.

Board's Approval
If some actions or documents need board or similar management approvals, use our online approvals module.

Certifications
Our system allows the process for certifications, including generation and management of online certificates.

Employee Dashboard (Intranet)
Employees can access their very own work-related dashboard to access internal content, notifications, forms, and more.

Employee Reporting / Grievance
Provide a secure interface for employees to access information about and to report issues with confidence.

On-demand Content
Live stream, videos, training content, documents, resources and more made available through an on-demand portal.

Policies and Regulations
Make policies, rules, and regs available in an online portal which users can access anytime; includes search functionality.

Share + Collaborate
Secure tools that help your share and collaborate with colleagues within your organization; easy and mobile-friendly.

Storage / Server Space
We provide the most reliable, optimized, speedy cloud servers for storage of data and files; you will have 24/7 access.

Training Portal
An online training system provides a video platform with parameters to maintain integrity of the materials offered.

---
Marketing
Blogs
Post advice, recommendations, and other useful content for users to read and enjoy through our blog platform.

Fundraisers
Raise funds for your cause, using our online fundraising platform – accept straight donations or sell items for funds.

Instant Q&A / FAQs
Provide a knowledge-base of common questions with respective answers to assists users directly in your website.

Landing Pages
Create quick, informative "landing pages" dedicated to specific events, campaigns, and more, for the duration needed.

Mass Emailing / Email Subscriptions
Allow users to subscribe to emailers from your organization; send mass emails which are anti-spam compliant

Mass SMS / Texting
Some notifications and information need more attention; your organization can send mass text messages when needed.

Newsletters
Run successful e-newsletters which your organization can use to reach out publicly, almost like an online magazine

Polls
Polling is a tool utilized by many organizations; our polling system is secure and uses conditions to maintain integrity.

Push Notifications
Notifications sent directly to a mobile device or to their web browser, when needed; push notifications are effective.

Reminders
Use our web interface to send out reminders to a group or the community regarding deadlines and the like.

Search Engine Marketing + SEO
Getting your website found in search engines is key to a successful online presence; let our experts handle web SEO.

Self-service Support
Users may need support for various actions or tasks. Make our self-service support system available to users 24/7.

Shop
In case you need to sell products or charge for items, our online store provides a user-friendly e-shop.

Splash Pages
Convey important information on your website through a page users see first upon entry, such as notices and more.